Hello everybody,
last week I tried to configure V-Lan at my ipfire. But I think, I misunderstood something…
I activated V-Lan on blue interface. I assigned the ID "1" to the V-Lan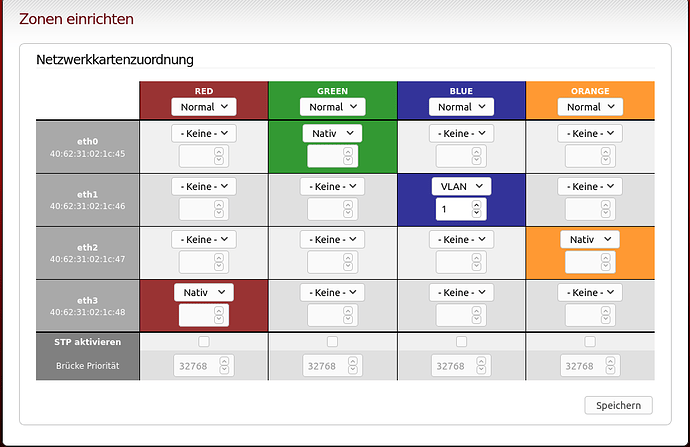 . Hardware is a Netgear JGS516PE, a Zyxel MWA5121-N and some NWA1123-ACv2. They are all configured to the correct ID, the Netgear is tagged at the concerned ports and I can connect to the V-Lan via W-Lan.
But how can I configure a DHCP to the V-Lan(s)? How can I set the rules to ipfire?
Maybe, it's would be a simple problem caused by my zone configuration. But, how I told, this are my first steps…
Thanks for your help
Stefan