Hello
I created a firewall rule several years ago to ban all internet connections.
then I have three rules:
1 Lets teamviewer pass on port 5938 (pmad only)
1 that lets teamviewer pass on the port 5938 and the mails (pmad mail)
1 Who lets everything pass (full internet)
Since IPFire 2.27 (x86_64) - Core-Update 171.
I realize that the first rule no longer works if I connect a new computer to the network it can browse the internet.
my configuration :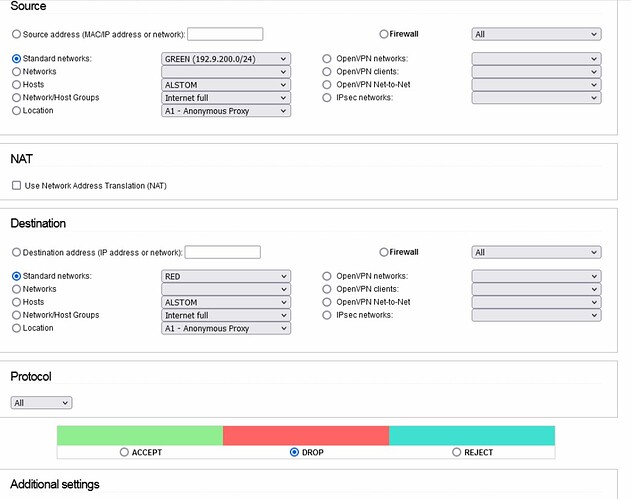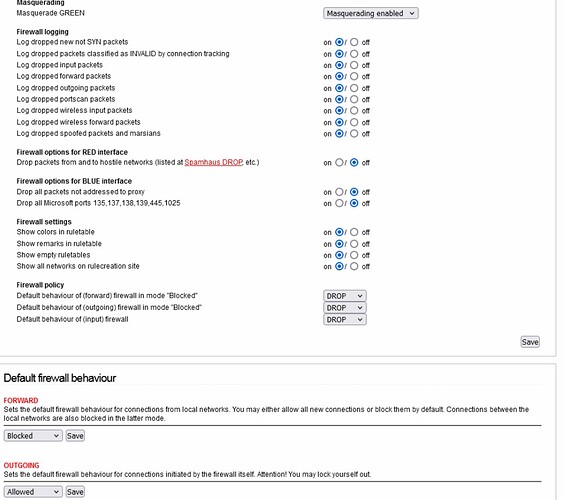 did you have an idea ?