Hi,
a question just to be sure: I'm using GeoIP Blocking for all countries but Germany.
Today, I've set up a new port forwarding to an internal server address, from interface red. (I know I could use the orange interface for this but it's a very specific setup and the server behind is already performing some others tasks).
I've configured this port forwarding rule to write to the firewall log, too, for testing purposes and noticed that many entries have been written, today. Not only those I expected from my tests but others too.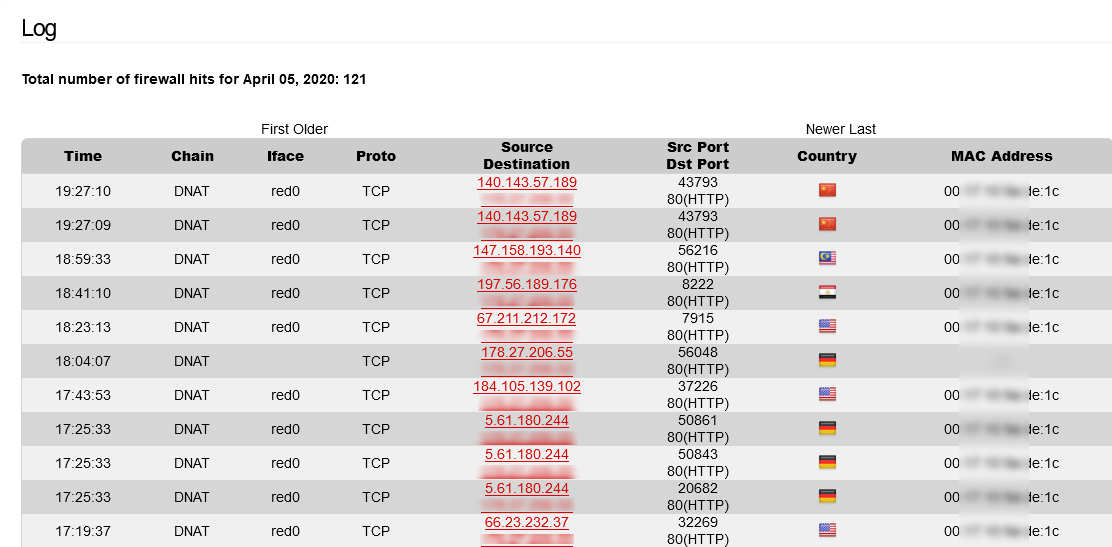 Because of active GeoIP blocking, can I rest assure that those access attempts from other countries are getting blocked as expected or will they reach the server in my LAN?
I'm a bit confused here because I would expect that GeoIP blocks before the port forwarding rule gets executed, hence now log entry should be written, IMO.
Michael