Hi,
The problem is that MS Teams is lagging on computers in company (Win 10). Let say 5 computers are on the same Teams meeting just watching the shared screen from outside of the company. Some are lagging for let say 5 seconds, some minute, different.
I have inspected one of them that was lagging and I saw that MSTeams "Received packet loss" was from 20-30%. Which is way too much if I read MS recomendation.
I saw in MS recommendation that ports UDP: 3478, 3479, 3480, 3481 should be open on firewall.
Now when I look at the connections in IPFire I see that they are not ESTABLISHED. Is this OK, or I do not understand this correctly?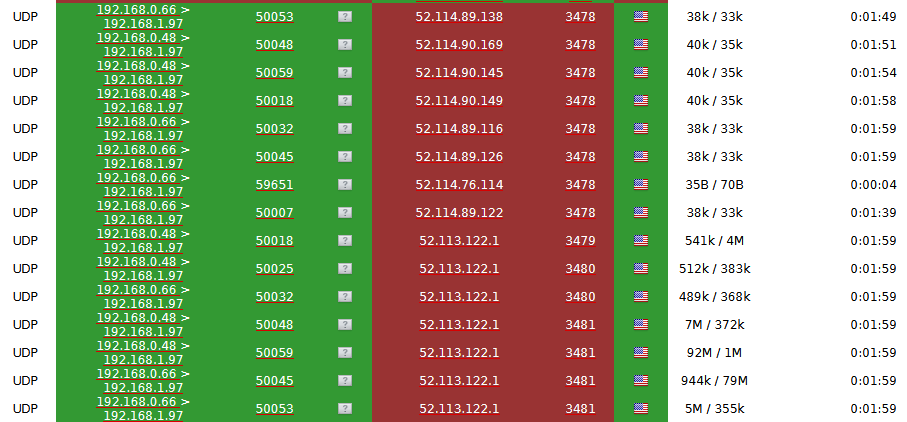 Internet speed is 25/25 Mbit and when meeting is in progress the utilization is max 2MBit.
This problem is not specific to IPFire version. I have IPFire 2.27 (x86_64) - Core Update 164 installed.
Thank you