Anyone is familiar with the ET Community rules?
"Action: alert" means that they block traffic or just log and alert?
Whenever I see a strange one in the IPS log, I click on the reference SID, and try to see what is it about, and I always see the action says ALERT. So this ALERT information is on the ruleset provider's website Proof pooint, not on the IPFire WUI,
Does it mean that this particular event was blocked or not blocked and only an alert was issued?
Here are some screenshots of the rules:
Here is a typical ET DROP Dshield: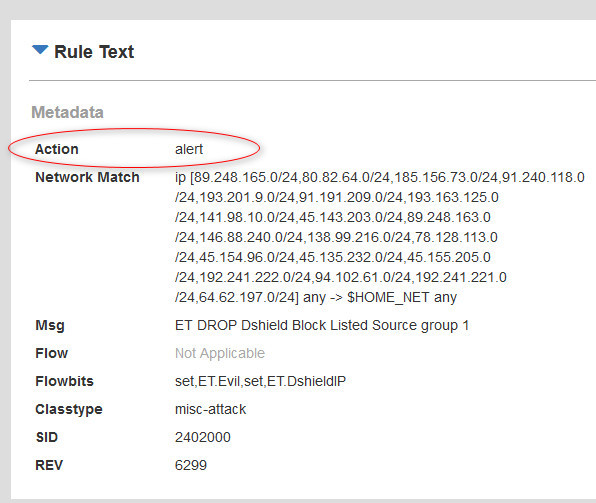 and here is a in ET POLICY -potential corporate policy violation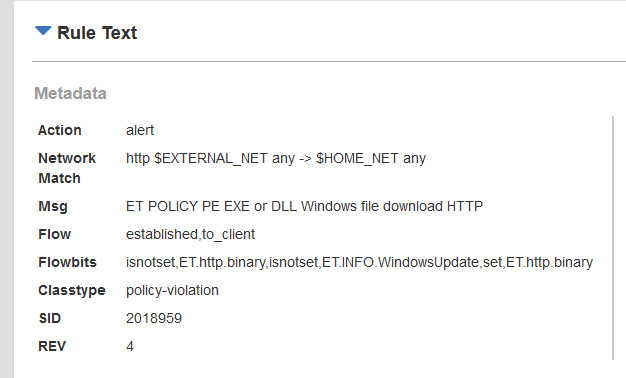 These are my settings
I have IPS enabled on RED and GREEN
and Subscribed to ET Community rules
"Monitor traffic only" is disabled.