Hello everybody, my name is Chris from Germany and this is my first post. I run a "fritzbox - ipfire - switch - win10pc" configuration as shown here: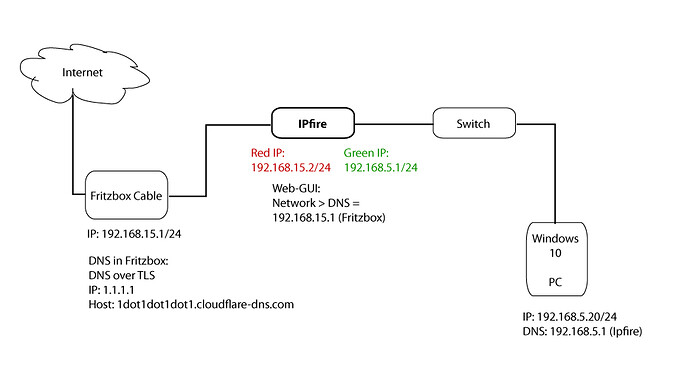 I use the web-proxy with url-filters, and since a few days a strange error occurs in the proxy-protocols: http:443, up to a dozen in a row. This one is from another Windows 10 PC with the IP 192.168.5.3

I used wireshark (installed on 192.168.5.3) to investigate, but I couldnt find out what packets caused this.
I checked my configuration, but I simply cannot find the reason for this. The only thing i am not sure a 100% is my DNS configuration. Is it ok to add my fritzbox as a dns server in network > dns on the ipfire, or is this a mistake. If yes, what would be the right way?
So it would be great if you could give me a hint. I run the current 155 version of IPfire on a physical appliance.
Thanks so much,
Chris