I configured the System > Mail Service some time ago and send a test mail occasionally just to check.
Now I configured WIO ( Who Is Online? ) to send mails when it tracks events, it works, all is well.
However, both the WIO mails and the Test mails come marked as having attachments, yet there is no attachment… nor should there be.
In the case of the WIO mails, I did not configure that to send any collected mail, only single text.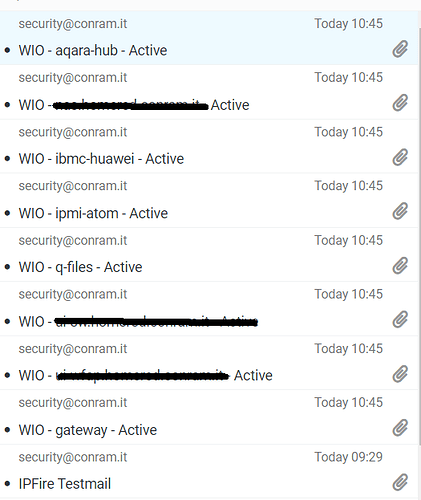 Any explanation for this?