Hi all,
my current network topology looks like that: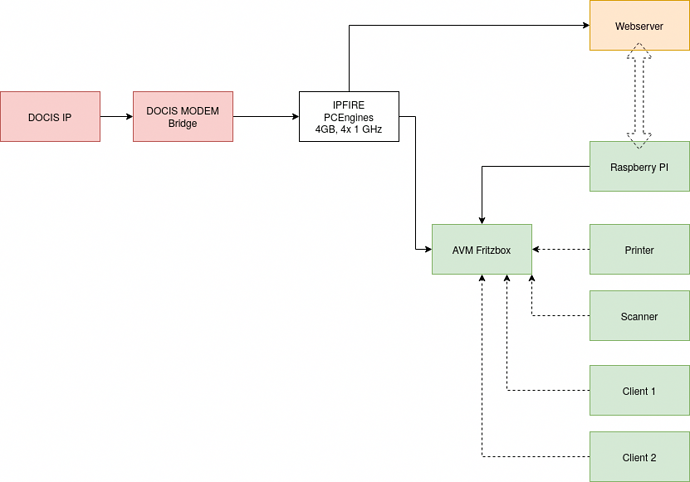 The Raspberry pi is supposed to carry a file server, accept scanner jobs, manage a zigbee network and more. Its the current generation 4b with 8 gb ram. It is possible to overclock it to 2 Ghz at 4 cores (massive heat spreader is installed).
In Ipfire, there is a 4 zone concept. Red is internet, orange is reachable from the web, blue is wifi (is in green for me) and green is the home network.
Now I am wondering: When the raspberry is working as a workhorse in the home network, is it wise to work with DMZ pinholes to also add a web and mail server, maybe even FTP and other stuff to it that are accessible from RED? (Green is only accessible via a VPN in my current network). Or would you say its better to have two independent machines running separately GREEN and ORANGE? Using the DMZ pinhole would allow me to use the Raspberry more efficiently but I am not sure how great the trade off in security is?
I recently acquired a new Firewall, so the the APU will lose its current job. In theory I could use it as a webserver for orange, (Or as server for green and use the raspberry in orange).
What would you recommend?