After update to 167, IPsec VPNs report Open. However, no traffic through tunnel (can not get to ipfire console on remote firewall, no ICMP traffic - ping - nor RDP sessions to hosts) unless I connect to remote firewall via OpenVPN and ping (home) firewall. After ping, IPsec tunnel functions normally. If remote firewall has not been updated (running Core Update 166), there is no issue.
Logs show no issue (unless I'm looking in the wrong place.)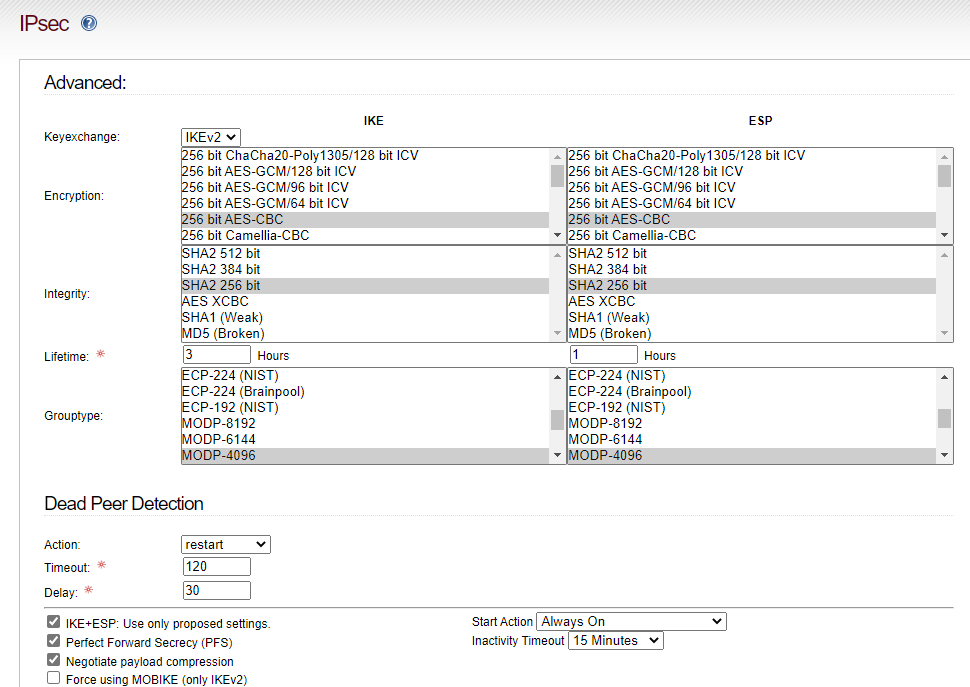 30+ IPsec tunnels with similar config.