Hello community,
I'm using ipfire for quite a time with an older version in an home environment.
It was running silently on a older black dwarf VIA cpu.
Two days ago I updated to latest version (core170), also changed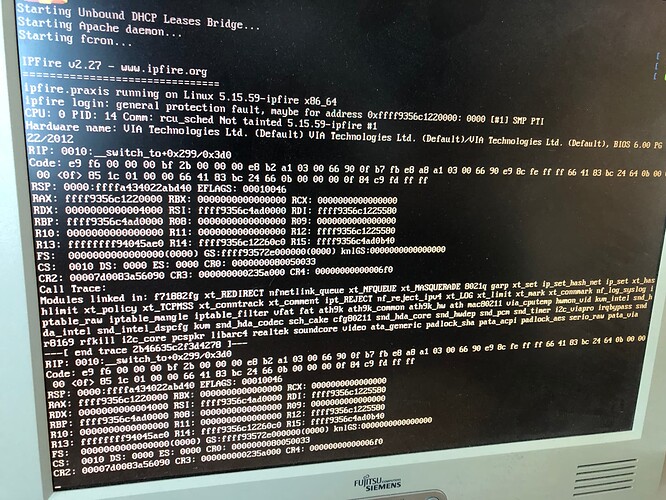 the SSD and I'm getting general protection faults regularly. (Example Screen attached)
The whole system stops and I have to manually reboot the firewall.
How can I analyse what's the root cause for the gpf? I'm a novice linux user and actually found nothing in the logs (kernel) which points me to the problem.
Could be hw failure (RAM, SSD, etc) or is it a problem with 170?
Thanks for some advice