Hi everyone.
I'm testing with core 156 in a Vbox VM, I was testing with the backup features and looking over the new instructions.
Nice work on that !
However I have tried several times to create the ISO, it shows
0.00 MB file size.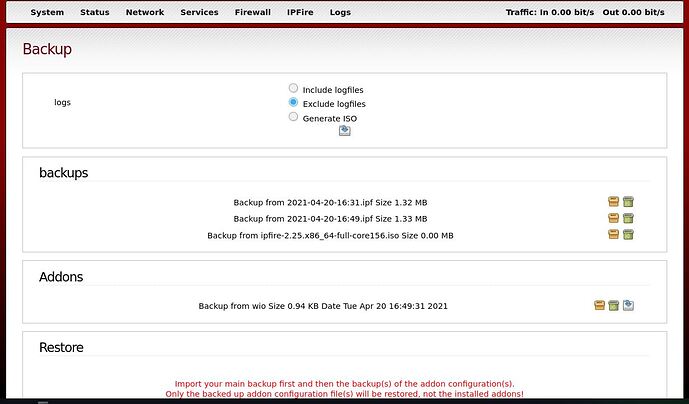 In the /var/ipfire/backup directory there is no ISO file.
Maybe it is something specific to my VM but can anyone confirm this?
Thanks
Edit: I checked the logs, nothing no errors under ipfire or log summary, I verified drive space, 5Gb free.