Forgive me if this is a duplicate question. I see below people talking about some broken UI, but I'm not familiar enough with ipfire to know if what I'm seeing is the same thing.
I'm running IPFire 2.25 (armv5tel) - core152 on a Pi 3 B+. Having setup my red and green zones, I went about following some tutorials on setting up a firewall rule. I don't think I'm seeing most of the web UI I think I'm supposed to.
All the tutorials I see describe multiple settings blocks but I only see the first Source block: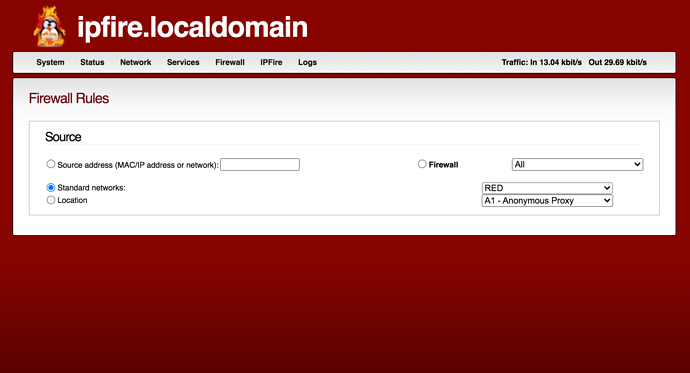 Am I correct that this is a bug? If so, thoughts on how to fix it? If not, how am I supposed to setup a rule?
Thanks!