Hi, I'd like to limit concurrent user login to 1
To avoid user snooping username and password, and enter credentials on another workstation after small time inactivity I set long time ttl.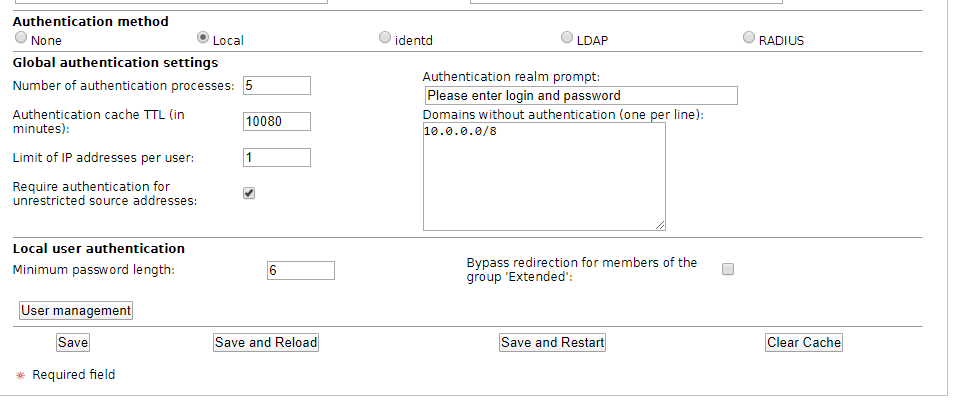 But I can't save this configuration.
Error messages
Authentication cache TTL may not be 0 when using IP address limits
What I did wrong?