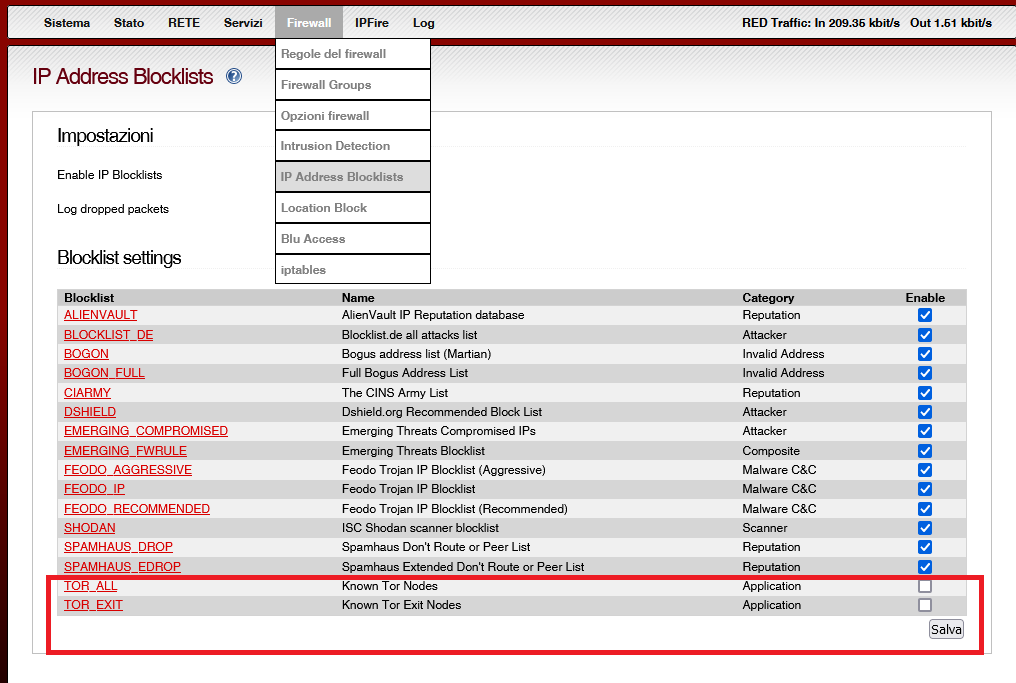 As the picture shows, if I enable "TOR ALL" and "TOR EXIT" the effect will be on the whole IPFire system (red, green, blue, orange).
I would like to apply the block "TOR ALL" and "TOR EXIT" only for the local IP 10.10.1.248
From the GUI I don't see that it can be done.
But I strongly suspect that it is possible using iptables rules:
Aware of the serious risks I might take, in order to learn I plan to do all the experiments on a mule IPFire server, which I will then destroy.
The big problem is that I don't know where to start. I am waiting for suggestions and clues to try this curious experiment (assuming it can be done).
I thank you in advance.