Hello,
I use ipfire behind a modem/router ADSL TP-Link WD-9970 in Bridge mode (My ISP is Orange France)
The Modem GUI is accessible under 192.168.1.1
The PPOE connection of the red interface does not allow me to access the GUI of my modem from Green network
I have to do that to manually add an IP address to the red interface.
For that I added in /etc/sysconfig/rc.local the order:
# Adding Red Address for Modem Access
ip addr add 192.168.1.2/24 dev red0

In this way I access my modem/router under http://192.168.1.1/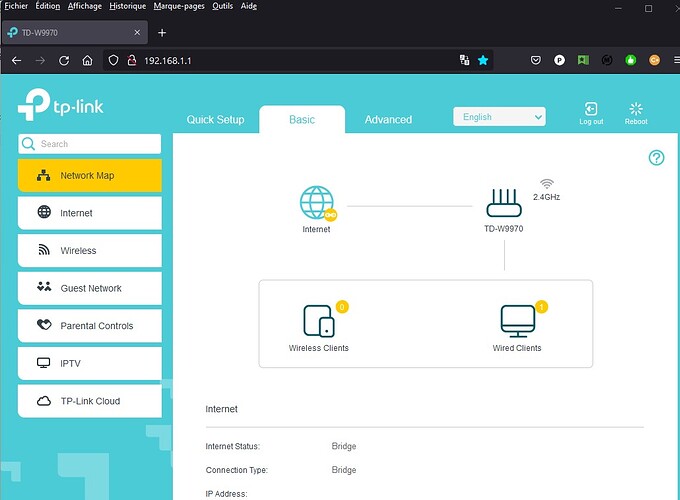 Its work, the only problem is that if I have an ADSL disconnect/reconnect I lose this address and must manually restart the order ip addr add 192.168.1.2/24 dev red0 or restart my ipfire
Is it possible to add via the setup or the pppsetup.cgi page this IP address so that it can reassign it with each connection?
Thanks.