Hello somehow it doesn't continue automatically from here,


I already noticed with the previous update, what can I do
I'm a little further, I think it's due to Samba, I've already switched off all Samba services via GUI, but I still don't want it.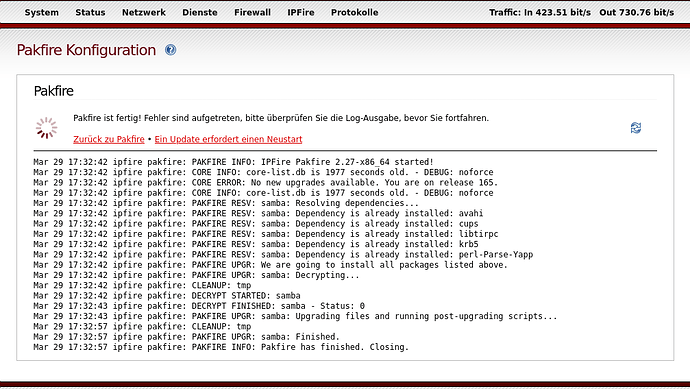 Try again. First time when try to update to last CU i receive same message. U can see pakfire logfile for any information.
I restarted ipfire then determined 2 to 3 times Samba update to 4.15.5. Now it finally worked.