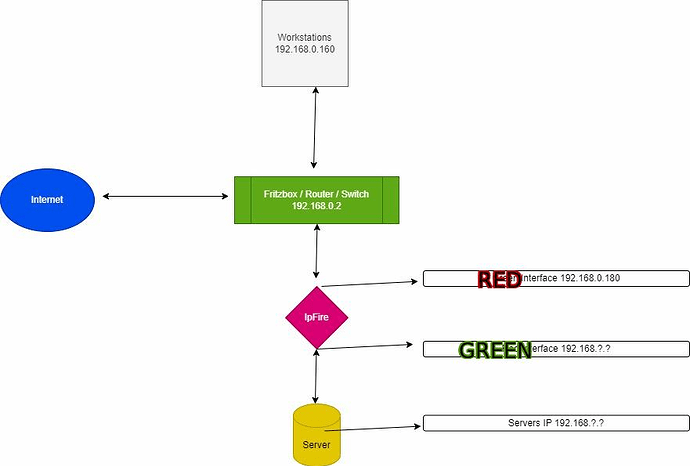 You are going to want to use the correct gateway address on RED and GREEN.
RED gateway is probably your Fritzbox ip look at WORKstation network setup.
Green 109.168.55.* subnet 255.255.255.0 can change this. DHCP range 192.168.55.100-150
well need to log in to WUI to make changes and add firewall rules.
From WUI set server ip to Something out side of the DHCP range. Like 192.168.55.50
Your server sould be able to reach the internet.
If this is not desired. Change default firewall rules to block.
you will need fire wall rules to allow traffic in all directions.!
like an rule to allow workstation to reach server.