Hello everyone,
I have set up a RPi cluster and used docker swarm with IPFire before without issues, to make services like nextcloud or other applications available using dynamic DNS on noip.com.
The services like the nextcloud or traefik dashboard or using the domains (e.g. nextcloud.sub.domain.org or traefik.sub.domain.org) are accessible from users on the internet, but if I try to connect from my LAN network using nextcloud.sub.domain.org nothing works, the page loads endlessly.
This means that to access my nextcloud I have to connect to my mobile hotspot, instead of my LAN.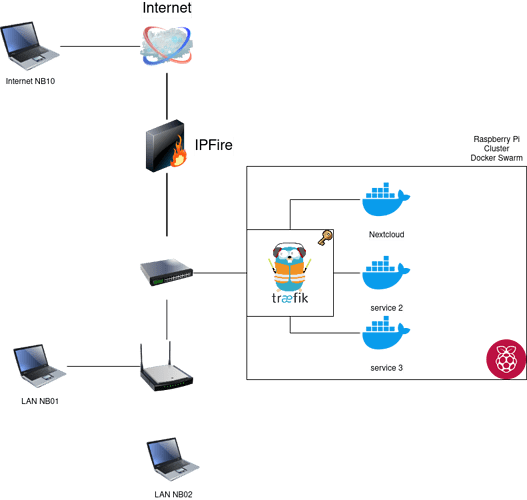 Can anyone point to troubleshooting measures?
Thanks,
Antonio