Hello guys,
I'm having this odd issue with my ipfire installation.
Everytime im using all of my download bandwidth, ipfire reboots on it's own for some reason. Let's say if i'm downloading an 8Gb update for a game it will reboot after a couple minutes and it will keep doing that until the download finally gets completed.
I was able to take a picture of the screen showing the error that maybe some one can help me out troubleshooting it.
I'm running the latest version of IP Fire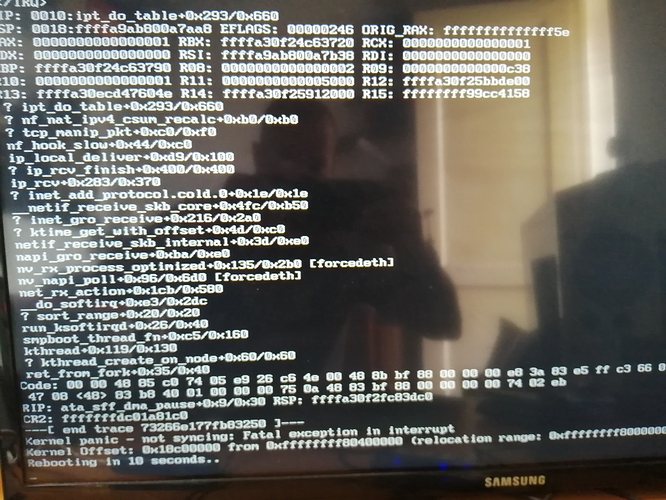 Thank you