Hi,
I have done the update to the actual Version yesterday. I have lost all my Settings of the URL Filter as already known. I have done screen shoots before the update and reconfigure the same Settings and now I do no the Access to the Internet on WLAN Clients because of traffic block.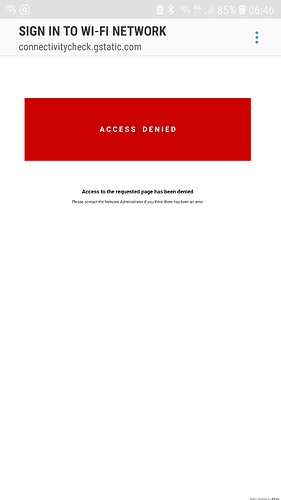 I do not have configured the Captive Portal and I get this message also on a wired Client.
I am unable to reach the Admin page via wired or WLAN. Only by a VPN Connection I am able to reach the admin page.
Does anybody has the same Problem ?
Best regards
R.