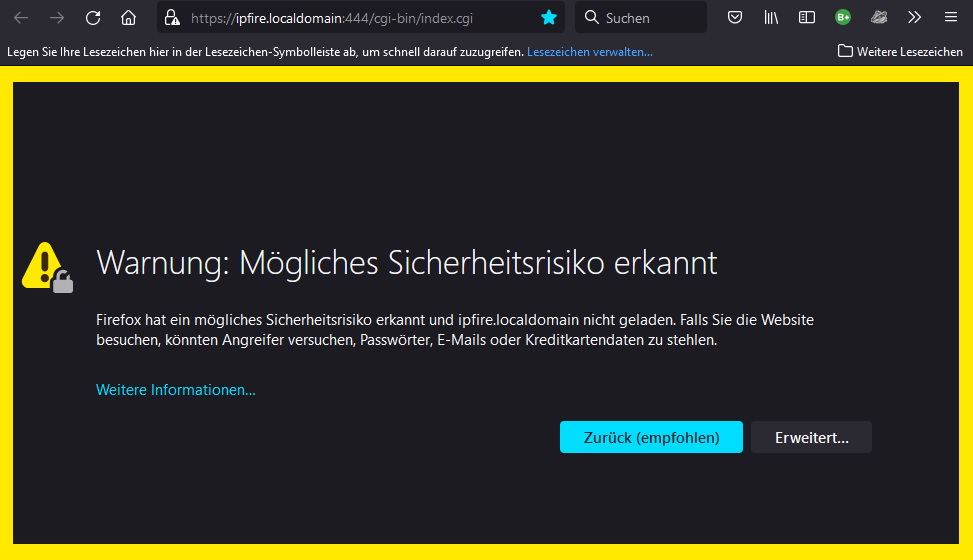 Somehow it is a bit annoying to have to click around all the time.
Can IPFire do anything about this?
For ipfire.localdomain it is not possible. A valid certificate need a matching dns entry.
That may be but that is after the installation with the original configuration.
What must be changed so that this works without problems?
You can check the certificate, it should be the cert from your IPFire, and add it in firefox as a trusted cert ( found on the options when you select 'Erweitert…').
See my post. It is local cert, so you must trust it locally.