I have a problem.
There are DHCP leased addresses.
But the server issues a reserved address to other device.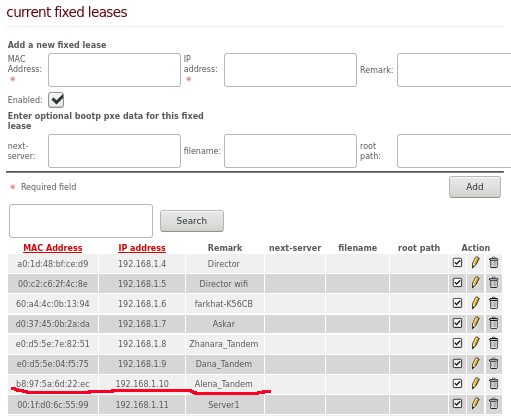 Hi @fara
Welcome to the IPFire Community.
Looking at the two tables I suspect that the Fixed IP addresses are also within the IP range that is specified for the dynamic range.
All Fixed IP addresses must not be within the dynamic defined range, ie they must be unique IP addresses outside of the dynamic range.
Thanx, it's right. I removed fixed addresses from the dynamic range.