Good morning to everybody.
I have been thinking about the current difficulty of collecting errors in the face of problems that Users pose. I explain.
Faced with a given problem, a normal User (basic knowledge of Linux) does not know where to look or what files to consult to determine what the problem is.
Wouldn't it be possible to develop a button in "System -> Bakup", for example, which, by means of linux commands that Advanced Users or Developers well know to collect the "error" or "warning" information or search the LOG files any error and save it in a compressed and downloadable link like any backup generated by IPFire ?.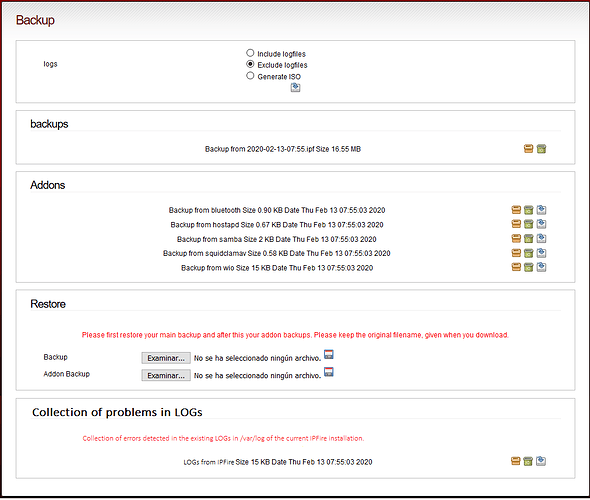 I think this would make it easier for Users and Developers to debug the problems they have with IPFire.
I do not know, it's an idea. What do you think?.