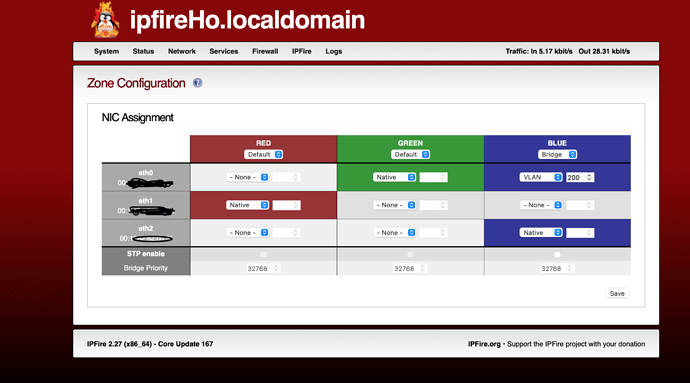 Hi there guys! First post here(be gentle… :)) ).
I setup my ipfire machine with 3 separate NICs.
Red- internet, Green- LAN 1 and Blue-LAN 2(for a weird monitoring network device…). The Blue must be isolated from the anything else, and access internet only.
The problem is I cannot manage to give internet on Blue. I setup dhcp server, I installed hostapd.
But from obvious reason, the regular NIC is not Wireless card, and I cannot choose the interface. Can you help me please? Thank you!!